Imagine realizing that you are using the same overlay as another streamer, it would be a real stumbling block. However, we are here to help you, offering you all the information you need to find free templates and create your own overlay from scratch, so don't miss out!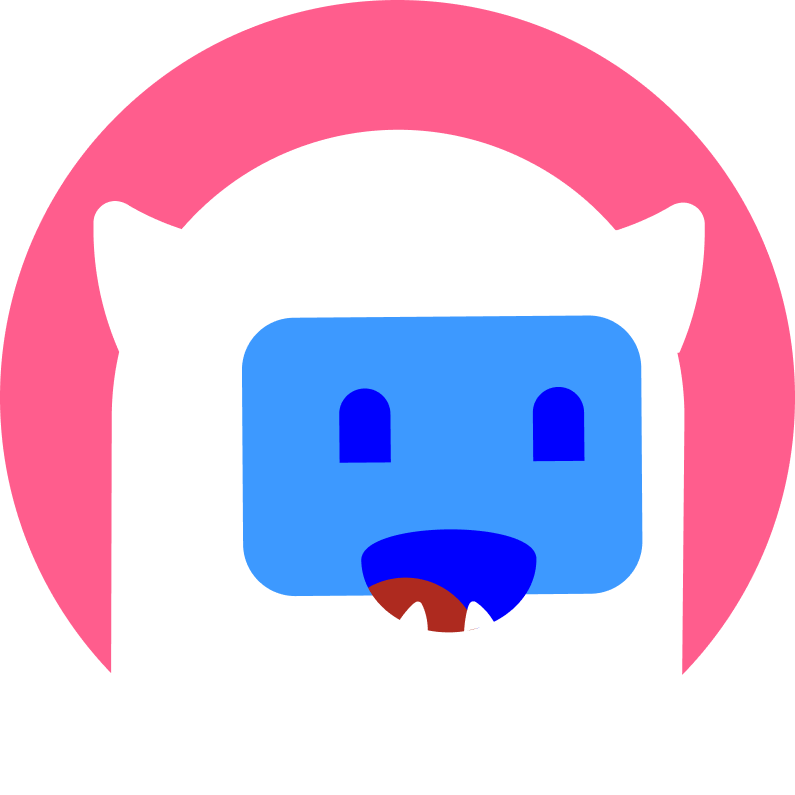 Want to start monetising with Streamion?
It's very simple: sign up, choose the brands you want to collaborate with and start earning money.
What is a Twitch overlay?
Basically, an overlay is a combination of animations and graphics that is positioned over an image. It is a template that helps you to intervene a little on your screen and enrich the experience during the transmission, incorporating useful information with an attractive design.
An overlay will be the first thing you'll notice when you're scrolling through the content creators section, so highlighting is its main purpose. A custom overlay will highlight your channel, make it easier for you to interact with your viewers, as well as monetize. So, if you want to attract attention, an excellent overlay will get you results.
How can overlays help my streaming channel?
A well-designed overlay not only helps you to make your viewers stay much longer on your stream, it also helps you to generate your own community on Twitch. On the other hand, the right design adds value to your streams and differentiates your channel from the rest.
Here are some of its benefits:
Highlight your brand.
Generate greater impact.
Allows you to communicate messages and events.
Provides clarity about your content.
It is the key to first impacts.
Helps you consolidate your brand.
So now you know, if being a streamer is your passion and you want to go to the next level, to become a professional streamer in the future, your channel must gradually generate some popularity and for that, the best option is to use the benefits that an overlay gives you. ¡Take courage and dedicate time to enhance your channel!
How to create a free Twitch overlay?
One of the best alternatives to design your overlays for free is Canva. An ideal tool to create a professional design with all its tools and functions. You will be able to organize and customize your overlay in your own way, so it is time to test your creativity in order to improve the experience of your transmissions.
On the other hand, to make your design work easier, you can opt for the overlay templates that Canva has, surely within its variety of styles and themes, you will find the best option for you. Now, in case you don't want to use a template, how can you design an overlay? Read carefully each one of the steps below.
Log in to Canva
Go to Canva's website and in the search engine type "Overlay for Twitch". Immediately, you will be able to select the style you like the most or the theme you prefer to use. Organize what content you would like to add such as social networks, donors, chat windows, among others..
Choose a template
Select the template that fits what you are looking for. In the collection of templates you will find many completely free options, designs that you can customize to your liking. You will also have the possibility to start your design completely from scratch.
Play with graphic elements
Complement, remove or add lines, icons, patterns, videos, images, graphic elements, animations, among others. On the other hand, organize all the elements, add fonts and use a color palette that is coherent and fits your brand identity.
Incorporates effects and animations
Play around a bit more by incorporating text animations and graphical transitions, as well as using on-screen or frame effects to pop every time you get a new follower, donation or interval.
Download and import
Once you have your overlays ready, save them as transparent PNG, and those that are animated, download them as MP4 files. Finally, import them into the software you use for your broadcasts and you're done.
How big should a Twitch overlay be?
The ideal size for overlays on Twitch is 1920 x 1080, since with this size you will have better resolution on screen when positioning your design on the Twitch platform.
Where to download free animated overlays for Twitch?
Some of the best options for downloading free overlays are:
OWN3D
On OWN3D you can find lots of options for overlays and frames for Twitch, but you will also find options for Facebook and YouTube. This website has premium templates, but if you filter your search, you will find many free options.
In addition, it is important to mention that the website has a classification for its different types of templates as follows:
Twitch panels.
Twitch overlays.
Twitch alerts.
Animated overlays.
Animated transitions between scenes for Twitch.
Animated alerts.
Start, pause and offline screens.
Webcam frames.
Customizable banners.
Twitchoverlay
On Twitchoverlay's website you will find a wide variety of animated alerts, frames, closing screens, animated overlays, templates, among others. It even offers you a section of free overlays for Twitch.
Behance
Another alternative for free overlay downloads is Behance, where you can find templates, alerts, streaming home screens, among others.
NerdOrDie
The NerdOrDie website started as a website or blog about valuable information for streamers, however, it now offers you the opportunity to download overlays and widgets for your Twitch streams.
Placeit
With the tools provided by Placeit, you can make great designs that will help you stand out, and customize each of the templates to your style, and once they are finished, you can download your overlay completely free.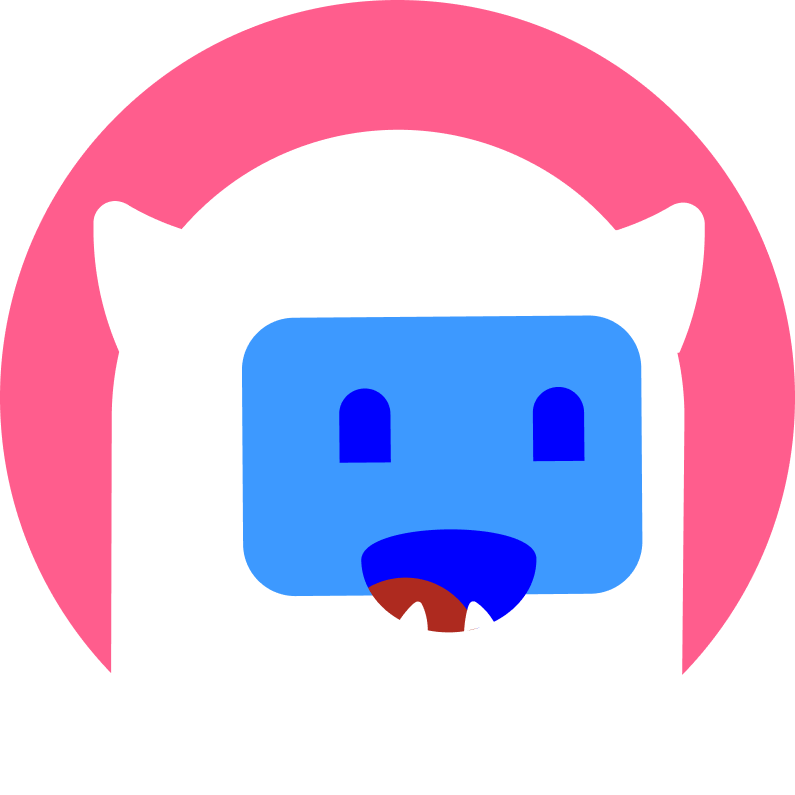 Want to start monetising with Streamion?
It's very simple: sign up, choose the brands you want to collaborate with and start earning money.
How to add overlays to my Twitch channel?
To add your overlay to your channel, what you need to do is to enter the software you use, for example Streamlabs or OBS Studio. Then you must open a new Scene, choose the Sources and place your overlay file.
Determine how you want to arrange your overlay and define the Type of tag you want in each of the Streaming Tag sources and you're done.
What are the best free stream overlays?
Minimalist Dark Stream Overlay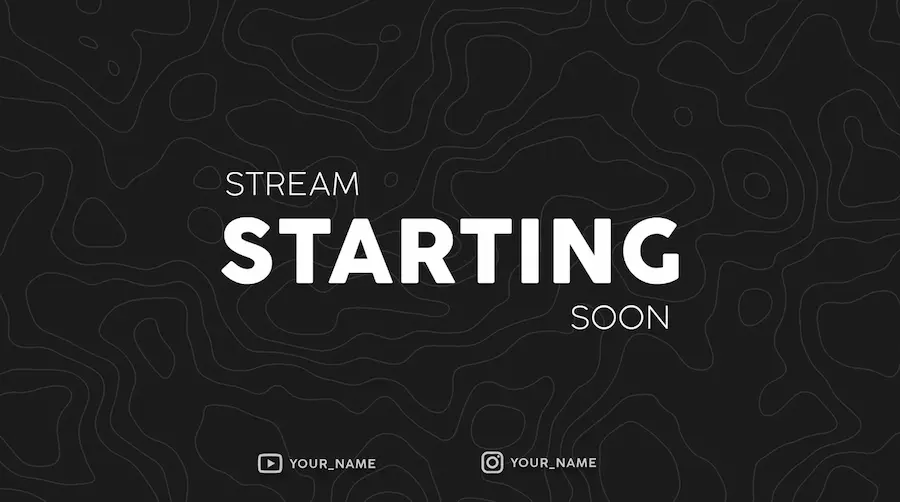 If your content is diverse and you like it minimalistic this overlay is just what you need. It includes a motion overlay in MP4 format and three editable Photoshop banners for Twitch. Would you like to see it? Download it here.
Redux stream overlay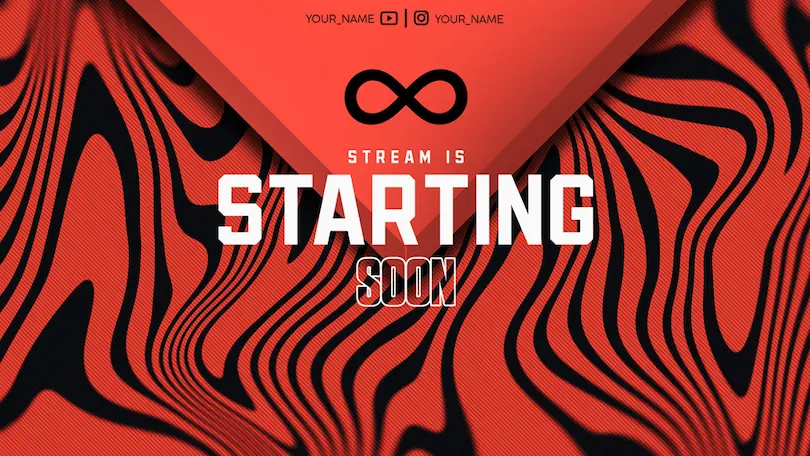 If you prefer a more sophisticated option, we present this animated overlay in red tones. Your pack has the three animated start, pause and end screens, and they are also included without animation.
You will definitely get noticed with this amazing overlay. If you would like to try it, download it here.
Kawaii overlay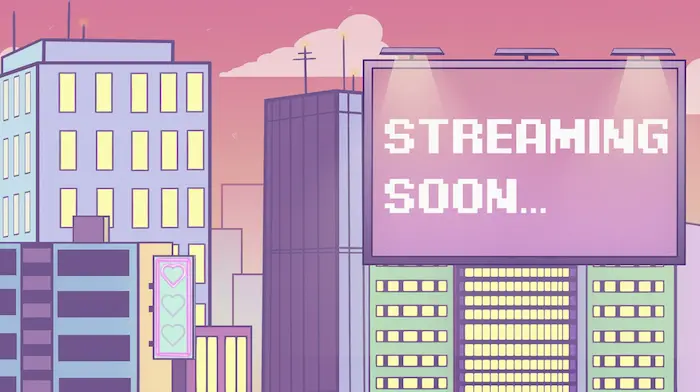 If your style is more adorable and not so sophisticated, this overlay is just what you need. Its pastel colors will relax your viewers so much that they will never want to leave. Your pack has three animated screens, the start, the "I'll be right back" and the end of the broadcast. However, it does not include webcam overlays. If you would like to use it click here to download it.
Nexus
An overlay pack that is characterized by its style. In addition, its color combination makes it the ideal design for all types of content. It has transmission screens, transitions, overlays, alerts, among others. Click here to download it.
Flows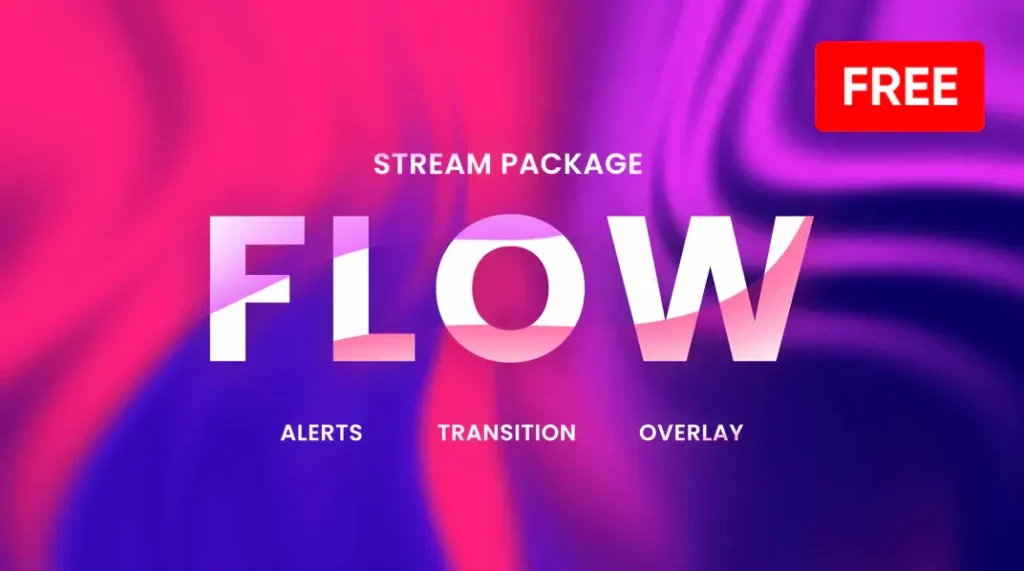 If your style is much more colorful, Flow is the perfect overlay for you, its colors make it a relaxing and unique design, ideal for all types of content. Its pack includes alerts, streaming screens, overlays, among others. If you would like to get it, click here to download it.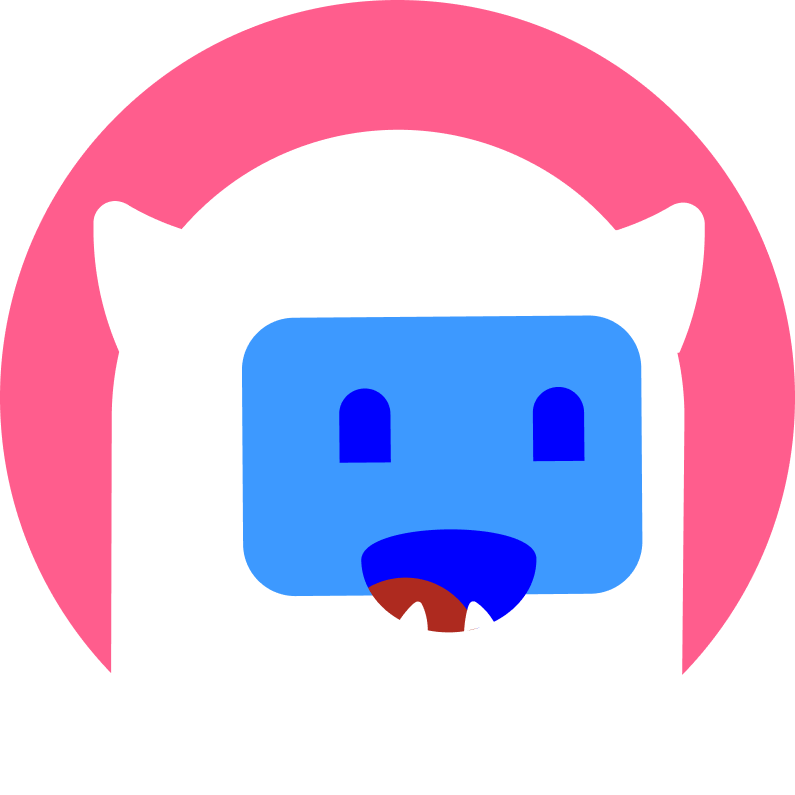 Want to start monetising with Streamion?
It's very simple: sign up, choose the brands you want to collaborate with and start earning money.
Conclusión
Are you ready to make your Twitch channel a success? With the perfect overlay, many users will visit your streams and become part of your community. What can you achieve by being successful? Many sponsors are looking to invest advertising in channels or media with a large audience to generate reach and we are Streamion, the leading streaming advertising company that you can trust, we have many brand partners.
Now, as for the overlay, if you want to design one on your own, we recommend that you first answer the following; identify what your style is, what kind of content you do and what you want to convey.
After answering, determine which colors are part of your identity, and from all this information, build your dream overlay with all the graphic elements and animations you prefer.
It's never too late to advance your dreams, don't let an obstacle discourage you, you can do it!