You are probably wondering what internet speed is suitable for streaming. It is important to note that it is essential to have a very good connection. What's more, in order to choose the upload speed, you must take into account the content you want to stream and the platform you want to use. In this article we will answer the most frequently asked questions and we will also guide you on the speed you need depending on your type of streaming. If you are or want to be a streamer we recommend you to read it. Let's get to it!
How much internet do I need to stream? What is the best internet speed for streaming?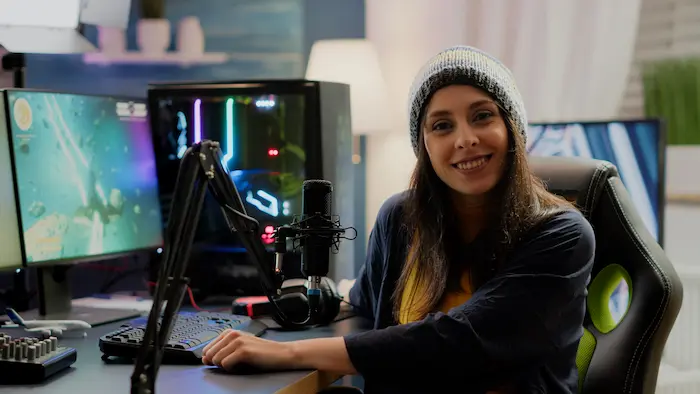 Before establishing how much internet you need, you need to check if you have a good connection. We recommend that you do not purchase wireless connections, as there is a greater chance of interruptions and your streaming not being validated.
It is advisable to opt for fixed connections and try not to share your network, because if your connection has a certain amount of megabytes only for streaming, the speed will be very slow if more people are connected. In terms of internet speed, we recommend a speed of 4-8 Mbps for watching series, programmes and movies. For live TV streaming you require a speed of 10 Mbps or even more. For 4K streaming, a speed of around 20 Mbps per individual is required.
Streaming over the internet uses upload bandwidth as well as download bandwidth. In fact, the upload bandwidth and download speed is set by the internet service provider. For example "14 Mb/s download" and "15 Mb/s upload". However, this can vary and most of the time it is completely asymmetrical for each of the speeds.
Therefore, it is important to know the upload speed of your internet connection, because this is what gives you the best quality. In fact, if it is not very good, it can limit the amount of transmissions.
How much Internet do I need to stream at 1080p?
The amount of internet will be set according to the image, for example. If the image is transmitted in 720p, it requires an upload speed of 2.5 Mbps.
A 1080p image, which is considered Full HD, requires an upload speed of 4.5 Mbps. A 4K image, on the other hand, requires an upload speed of 12 Mbps.
Each of the speeds mentioned for the quality of each image is the approximate speed needed to stream without any interruption.
How many megabytes I need for streaming: Recommended resolutions and speeds
It should be borne in mind that, in order to establish a loading speed, you must consider the content that is being transmitted and it is possible that each one requires more than the other. Below, we indicate the resolutions and speeds that you should take into account depending on your case.
Videogames
Game content requires more Mbps than any other type of content. This is because they are graphics, so it is important that the internet has an excellent connection to transmit the content to a lot of people. Therefore, an upload speed of approximately 6 and 8 Mbps is needed.
Sports
To stream a live video, you should aim for the highest resolution, because football fans, for example, are used to watching TV where the match is displayed in high quality. So a speed of 5.6 Mbps is required, although ideally you should opt for an upload speed of 11 Mbps. Ensuring that the transmission is 100% clear and of high quality resolution.
Education
Some of the classes or lectures do not require a very high upload speed, however, when it is a class where high quality images need to be displayed, it is advisable to opt for a higher resolution and acquire a speed of 4 to 5 Mbps.
Events or trips
If you want to stream the services or venue, it needs to be streamed in 1080p, and for this to work, an upload speed of 3.8 Mbps might be ideal.
On the other hand, if you want to stream in a lower resolution, such as 720p, you need a speed of 2 Mbps. In case you want to stream live events, the optimal speed would be between 2.2 and 5.1 Mbps.
Music and concerts
In this type of event, a very high quality broadcast is required, because users not only pay to listen to live music, but also expect a high quality display on the screen. That is why your resolution should be 1080p at 60 fps, with a loading speed of 5.6. However, it is more advisable to use 7 and 8 Mbps.
Just Chatting
For marketers, for example, or streamers who work with broadcasting content, be it product launches or a Q&A broadcast, among others.
For this type of transmissions, an upload speed of 5.6 Mbps is required to ensure better quality. On the other hand, for interviews or demonstrations, 2.2 and 5.1 Mbps is sufficient.
Now, in the case of YouTube, if you want to stream in 720p, you need 1.5 to 4 Mbps upload speed, but if the stream has a resolution of 1080p, you need a speed of 3 to 6 Mbps.
Twitch requires a bit more speed. To stream in 720p resolution at 60 fps, you should have a speed of 4.5 Mbps. Finally, with a resolution of 900p and 1080p at 60 fps your upload speed should be 6 Mbps.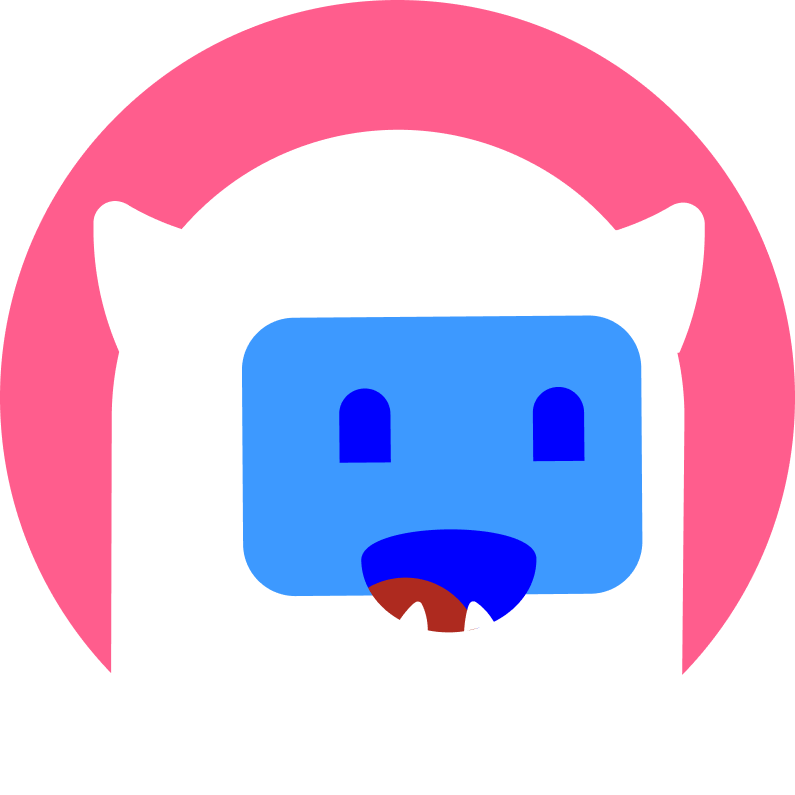 Want to start monetising with Streamion?
It's very simple: sign up, choose the brands you want to collaborate with and start earning money.
How do I know if my Internet is suitable for streaming?
You only have to take into account the upload speed of your connection and depending on the format, platform and content, you should purchase a connection that suits your needs. Also, as mentioned above, we recommend that you get wired connections where the upload and download speed is already set.
Various internet services offer connection plans that adapt to the user's needs. Find the one that suits you best and enjoy smooth streaming.
How many megabytes are spent on a live stream?
This is a figure that may vary depending on the content you want to transmit, as well as the time the transmission lasts. The amount of megabytes consumed for an hour of transmission from a mobile phone is around 1 GB. If you connect from a computer or tablet with a high quality stream, it can consume up to 3 GB per hour.
What kind of Internet do youtubers or streamers use?
YouTubers or streamers use internet connections that efficiently meet their needs, opting for high upload and download speeds. Especially youtubers who stream themselves playing games. This type of content consumes high upload speeds because in addition to processing the video, they must also process the graphics of the game.
The type of internet is totally variable, what loading speed suits you according to the resolution you use? Also taking into account the platform.
Conclusion, how to have a good loading speed for streaming?
Look for a wired connection
Limit connecting other devices to your network
Close programmes and applications you are not using
Stream live on multiple platforms at the same time, using a cloud-based multi-streaming service.
Remove malware and block ads, which can consume too much of your loading speed.
Make up-to-date software and hardware your best ally.
Now that you know how to stream successfully, don't hesitate to do everything you need to achieve high-quality, uninterrupted broadcasts. Follow each of our recommendations, we assure you that you won't regret it!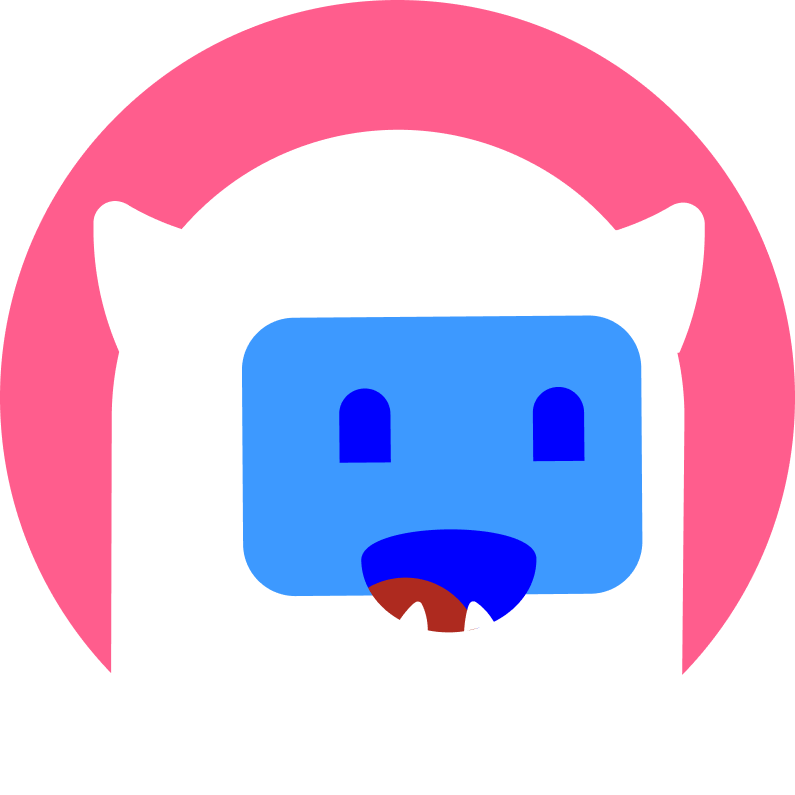 Want to start monetising with Streamion?
It's very simple: sign up, choose the brands you want to collaborate with and start earning money.