Have you ever wondered who are the TOP female streamers in Spain? Well, you are in your lucky day because in this opportunity, you will finally know which are the best Spanish female streamers. Feminine pride!
Before you start, if you are a woman and you don't know how to be a successful streamer that generates not only recognition, but also some income, we recommend you to read Streamion's article on how to create a streamer career, to have a base and get a sponsor to advertise your content.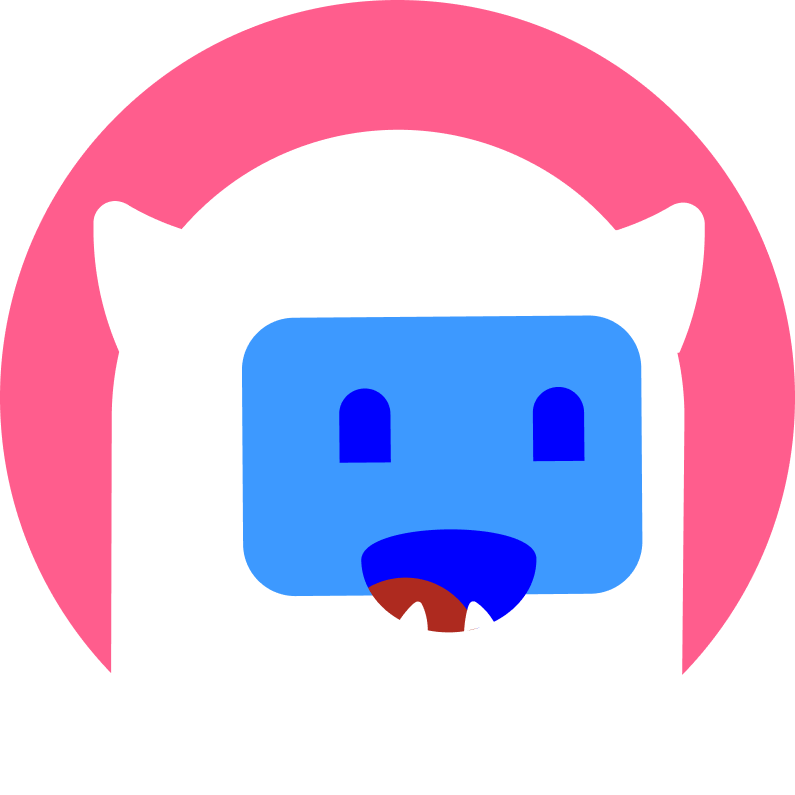 Want to start monetising with Streamion?
It's very simple: sign up, choose the brands you want to collaborate with and start earning money.
Biyin_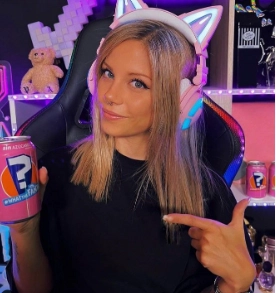 Sara Moledo is a Spanish youtuber and streamer, known for playing video games and reacting to popular videos. She has around 3.1 million followers on her Twitch account and 814 thousand followers on the YouTube platform.
IJenz

Jenifer Da Silva Bautista, known as Ijenz is a famous youtuber, tiktoker and streamer, who became popular thanks to her ASMR content streamed live on the Twitch platform, where she currently has 796 thousand followers. Thanks to her efforts and her relaxing ASMR videos on TikTok and YouTube, she has managed to build a large community.
Zeling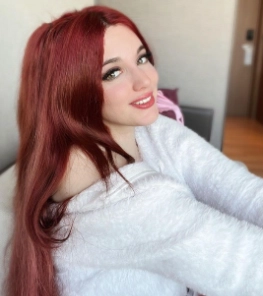 Alicia Gonzáles Zeling, is a popular Spanish streamer on Twitch, who became known for her entertaining League of Legends sessions. Thanks to her persistence on the platform, she has won the hearts of 532 thousand followers.
Nissaxter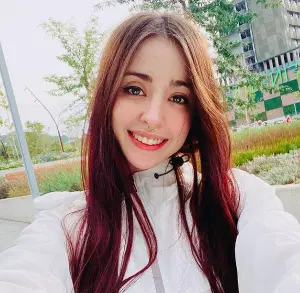 Cristina,better known as Nissaxter, is a content creator streamer on Twitch, where she stands out for her incredible League of Legends games. In 2017 she started her first broadcasts playing Overwatch, Fortnite and PUBG. Currently, her Twitch channel has around 670 thousand followers.
Paracetamor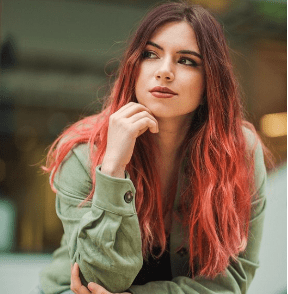 Raquel de la Rica,known on Twitch as Paracetamor is a Spanish streamer graduated in audiovisual communication. She combines her work with broadcasts on the platform and is a lover of League of Legends, Valorant, Minecraft and Fortnite. Her charisma and naturalness have taken her to where she is today with more than 584 thousand followers on Twitch.
Littleragergirl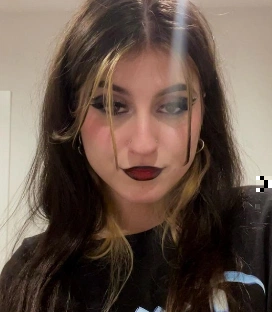 Abril Gene Capriles,is a streamer and content creator on Twitch, known on the platform as LittleRagerGirl. She gained popularity thanks to her broadcasts playing League of Legends and had the opportunity to be part of the SoloQChallenge tournament, created by ElMillor. She stands out for her incredible personality, charisma and naturalness, characteristics that, along with her perseverance, have earned her 604 thousand followers on Twitch and 100 thousand subscribers on YouTube.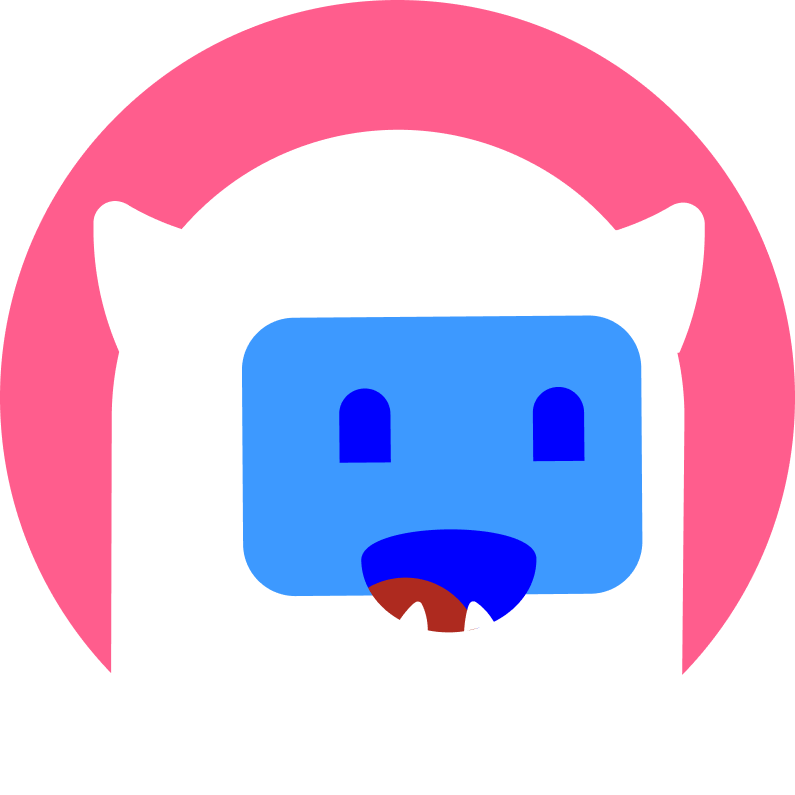 Want to start monetising with Streamion?
It's very simple: sign up, choose the brands you want to collaborate with and start earning money.
Mayichi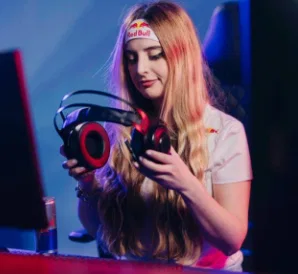 Mayichi is one of the most followed female streamers on Twitch. She became popular thanks to her entertaining Minecraft broadcasts, achieving 1.7 million followers on the Twitch platform and 400 thousand followers on YouTube. Since she was a child she has been passionate about video games and thanks to her perseverance and her talent in communication, today she is an important reference in Spain.
She has done collaborations with streamers such as Auronplay and Vegeta, while video games such as World of Warcraft and League of Legends have accompanied her throughout her career.
IamCristinini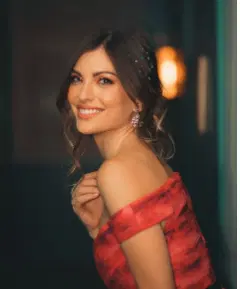 Cristina López Pérez is an esports streamer and presenter, with 3.2 million followers on Twitch and around 92 million views, which places her among the best Spanish-speaking streamers with the most views. On YouTube she has 1.3 million subscribers.
In 2021 she was named by Forbes magazine as one of the most influential streamers in Spain. In the same year she was ranked fourth as the most watched female streamer in the world and in 2022 she won the ESLAND award as "best esports reporter".
Aroyitt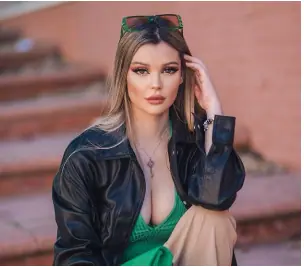 Aroia García is popular thanks to all her content, since she generates diverse content through all her social networks in which she is active. She started making videos for YouTube and playing games in her spare time.
He became known thanks to his Twitch channel with live broadcasts while playing various video games. However, he stands out for his content on YouTube and MAD Lions. Some of the games he usually broadcasts are Valorant, GTA, Minecraft, among others. Currently, he has 2 million followers on Twitch and 578 thousand subscribers on YouTube.
Gemita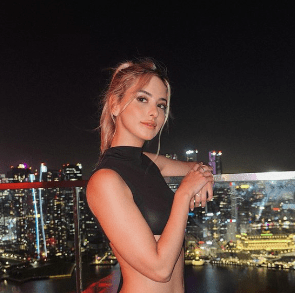 Gemma Gallardo, is a streamer and influencer who stands out for getting 250 thousand followers in her first live broadcast on Twitch, and for getting the golden minute of the day, after positioning in second place in the ranking of the top 10 streamings of the day, behind Ibai and his interview with Jordi Évole. In fact, Gemita did not start from scratch on the platform, as she has 1 million followers on Instagram and after two weeks she almost reached this same amount of followers on Twitch.
LLuna clark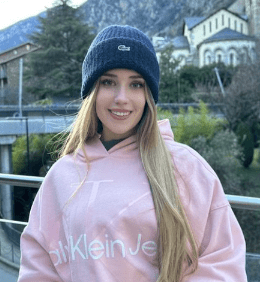 Anna Llunaor known on Twitch as LLunaClark is characterized by her vibrant aura and eloquence, her Twitch channel with 173 thousand followers stands out for IRL streams, justchatting, travel streams, among others. Her fluency in front of the camera always benefits her in the development of a varied and dynamic content despite being simple. This streamer has studies in fine arts, animation, graphic design, among others. Interests that she has expressed in several streams.
Lariverss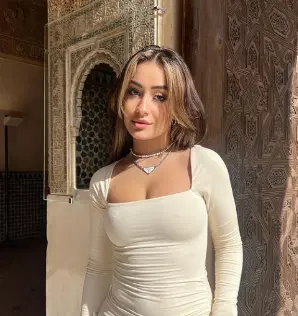 Marina Rivers first gained popularity on TikTok, being part of a group of Tiktokers known as the "Team" from which she split for allegedly not being invited in time to an advertising campaign of which the "Team" was part in Cancun. Besides being active on TikTok and other platforms, she enters the top of streamers on Twitch in Spain, with her IRL streams where she tells a bit of her interesting life as an influencer and model to her large community of 39 thousand followers.
lakshartnia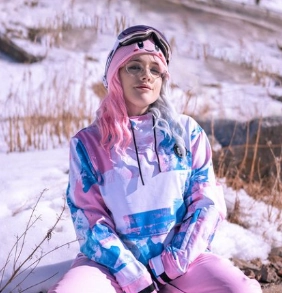 Nira Isabel África, better known as Lakshart Nia, is a Spanish streamer and youtuber. Her streams are mainly composed of popular video games such as Minecraft, Grand Theft Auto 5, Rust, Ark, among others. Her streamer name is inspired by various aspects of her life, "Lakshart" is her username in almost every video game she plays and "Nia" are the initials of her full name and is a name she likes to be called by. She currently has 1.2 million followers on Twitch.
Andreagarte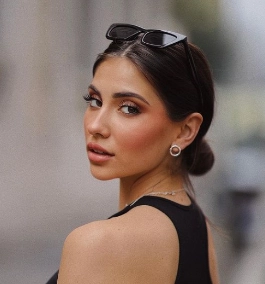 Andrea Garte is a multiplatform influencer, who in recent months has positioned herself at the top of Twitch with 39 thousand followers on the platform. She is known for her lifestyle streams, highly interactive with her audience and for using all her social media accounts to passively promote her clothing and footwear brand.
Amph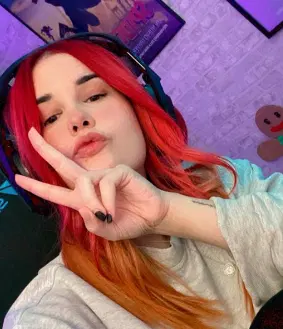 Amph is a content creator and part of the KOI streamers. She gained recognition thanks to roleplay, although she confesses that several years ago she was also recognized as a semi-professional LoL player. What sets her apart from the rest of the streamers is her passion for music and freestyle, so she shares related content on her YouTube channel with 125 thousand subscribers. On her Twitch channel she has around 106 thousand followers and interactive viewers who frequently accompany her in her streams.
Mery_soldier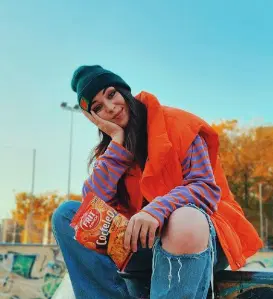 María Soldado, streamer and content creator, she became popular thanks to her streams on Twitch playing video games like Minecraft, Apex Legends, Valorant, among others. In 2011 she started uploading videos on YouTube and then in 2019 she started with streams on Twitch. Currently, she has a large community of 391 thousand followers with a super respectful environment on Twitch. In addition to creating content, Maria works alongside various brands as an ambassador and collaborator.
Aryll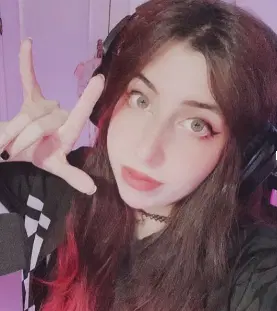 Aryll is a streamer, content creator and character designer, known for making live broadcasts on Twitch while playing Overwatch with her boyfriend. Thanks to her charisma and dedication she has an active community of 70 thousand followers on Twitch and 28 thousand subscribers on YouTube.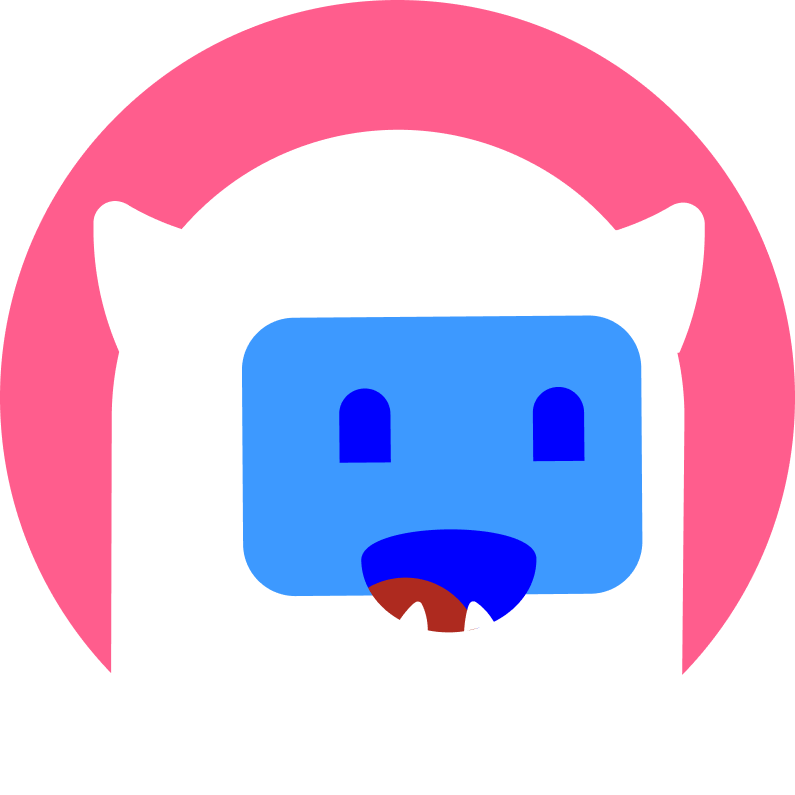 Want to start monetising with Streamion?
It's very simple: sign up, choose the brands you want to collaborate with and start earning money.
Conclusión
Now that you know the top 17 Spanish women with great recognition on Twitch, which one is your favorite? May Spanish-speaking women continue to thrive on streaming platforms!
Each of the streamers mentioned here have gained recognition thanks to their effort and dedication, a clear example that if you dedicate yourself and focus on what you really like and do it with passion, absolutely everything you set out to do will be accomplished.