Are you planning to become a streamer and how to stream on Twitch in the best possible way? Well, you're in the right place, because here we'll provide you with all the tips you need to succeed in your live streams. We'll cover 20 indispensable tips that will help you make successful streams.
Define your objective
The mistake that many people may have when starting their Twitch career is not clearly stating what their goal is. When you decide to become a streamer, you need to answer the question, "why do I want to stream content?". Your goal or objective can be anything, it can be to generate relationships with your followers, expand your content, as well as build an audience.
Here are some tips for defining your goal when streaming on Twitch:
Ask yourself questions: Why do you want to stream on Twitch? What do you hope to achieve with your streams? Is there something specific you want to share with your audience?
Be specific: It's important to have a clear and concrete goal in mind. Instead of saying your goal is to "become a popular streamer", try to be more specific. For example, "My goal is to reach 1,000 followers in a year".
Set a realistic goal: Make sure your goal is achievable. If you're new to streaming, you may not be able to reach a large audience right away. Instead, work toward smaller goals and build up gradually.
Write it down: Once you've defined your goal, write it down and keep it in a safe place. This will help you remember your goal and keep you focused as you stream.
Remember, defining your goal is only the first step. From there, you will have to work hard and be consistent to reach it.
Determines the type of transmission
Once you are clear about your goal on Twitch, you must determine what you will show in your broadcast. It is important that you have content to show, ask yourself, "What content does my target audience like? You must focus on the content that brings you closer to your audience and in this way you will be fulfilling each of your objectives.
Popular content that you can implement to move forward is:
Streaming game sequences
Educational videos
Webinars
Interviews or Q&A
Product launches
Storytelling
Behind the scenes
Select the program you will use
A fundamental step to start streaming is to choose which streaming software to use. There are many applications on the market that you can use, however, the best applications are the free ones.
Some of the most popular programs include:
OBS Studio: OBS Studio is one of the best software for streaming, it is totally free, compatible with all streaming platforms and open source. It has great performance and is totally stable for secure and uninterrupted streaming.
XSplit: XSplit is another popular choice for streamers. It is a paid program, but offers a lot of advanced features and tools for professional streamers.
Streamlabs OBS: Streamlabs OBS is an enhanced version of OBS Studio, with a friendlier interface and a number of additional features. It is free and easy to use.
Wirecast: Wirecast is a paid program that is often used in live broadcast production. It is a more advanced option and is ideal for streamers looking for greater control and customization.
Ultimately, the choice of which program you will use for streaming will depend on your personal needs and preferences. If you are new to streaming, you may want to start with a simpler program such as OBS Studio or Streamlabs OBS, while if you are a more experienced streamer looking for more control and customization, you may want to consider XSplit or Wirecast.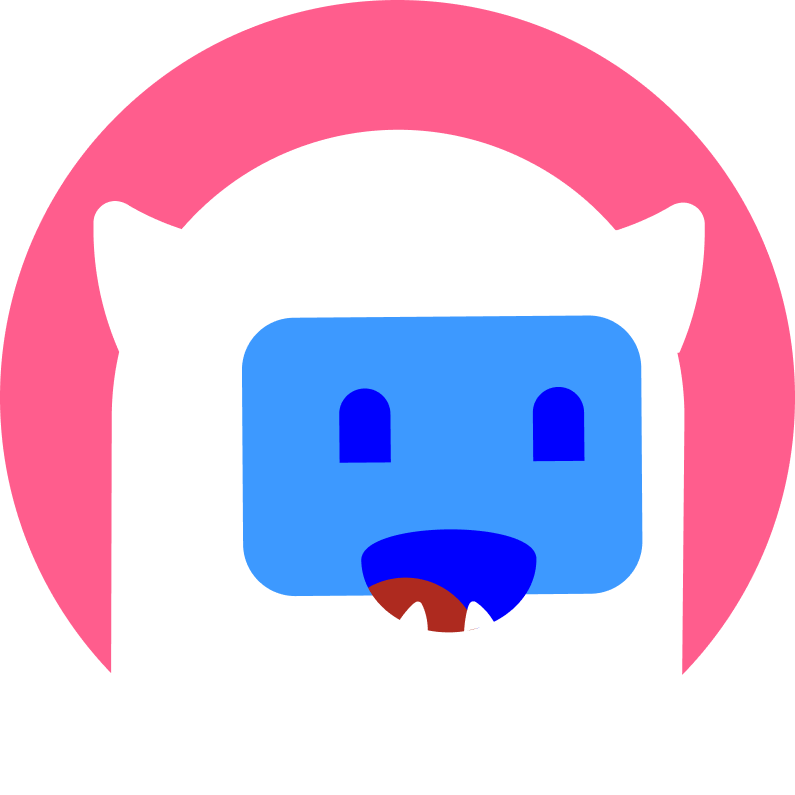 Want to start monetising with Streamion?
It's very simple: sign up, choose the brands you want to collaborate with and start earning money.
Choose the streaming platform
Twitch is an excellent option due to its multiple benefits. However, you can also opt for YouTube Live, Instagram Live and Facebook Live, here is a brief description of each one:
Twitch: Twitch is the world's largest and most popular streaming platform. It focuses primarily on gaming and gamer culture, but also offers a wide variety of other content, such as music, art and entertainment.
YouTube: YouTube is a broader streaming platform that is used to broadcast a wide variety of content, from games to music, art and news. It is very popular and easy to use.
Facebook Gaming: Facebook Gaming is a growing streaming platform that offers a wide variety of content, including games, music and entertainment. It integrates easily with Facebook's social network and is a popular choice for streamers.
Mixer: Mixer is a streaming platform from Microsoft that focuses primarily on gaming. It offers an easy-to-use interface and an active community of streamers and viewers.
Te recomendamos elegir el que mejor se adapte a tu contenido y a tus necesidades.
Configure your transmission equipment and a good setup
You don't need to build a professional studio to get started, but it is important that you have a streaming setup. Anyone who is involved in this world will tell you that you must set up your equipment to work properly. Also, you need to make sure your equipment has the bandwidth you need to have an uninterrupted connection.
Perform a test before starting
This point is really simple, but it is one of the most crucial. You should not trust that everything is in order, without first doing a test. Avoid unexpected complications by performing a test of all your transmission equipment.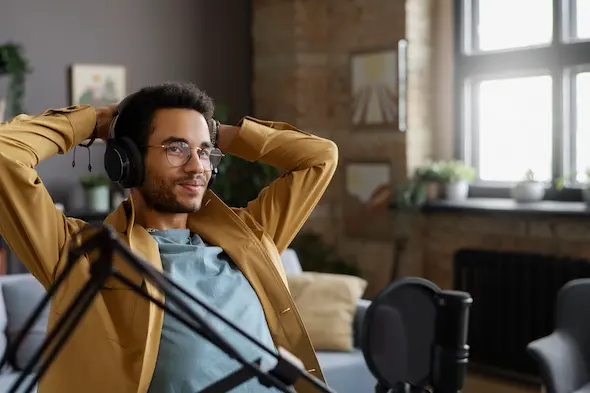 Be yourself
Take advantage of the benefit that this profession offers you to be completely natural and 100% you. Being someone you are not will not really help you connect with your audience, because over time they will feel that you are not authentic. Being yourself is a valuable tool, make the most of your amazing personality.
Acquire a good microphone
This profession requires some really necessary expenses, and as a streamer your job should not be to leave audio quality aside, as good sound is necessary for your audience to fully understand you.
Thanks to the donations of your fans you will be able to improve all your equipment progressively, however, before starting your career you must have a good microphone, as well as a good webcam.
Be clear about your vision
It is very important that you are clear about who you are and what you want to show your followers. You must establish in which direction you want to go, do you want to present new releases, what days do you want to transmit, what content will you transmit each day? If you are an expert in a game, you can share your knowledge.
In addition, it is important to note that by having a concrete vision of your audience, you will know how to communicate and attract new followers, subscriptions and the attention of various brands.
On the other hand, playing is not the only thing a streamer does. You can share your artistic works, your music, demonstrate your cooking skills. You can choose what you want to do, the decision is completely yours.
Promote your Twitch channel on social networks
Show what you do on various platforms such as Twitter, Instagram and Facebook, they are ideal to promote all your content and get new visitors to your channel. Don't forget to create titles that catch the attention of users, as well as include current hashtags that are related to the topic.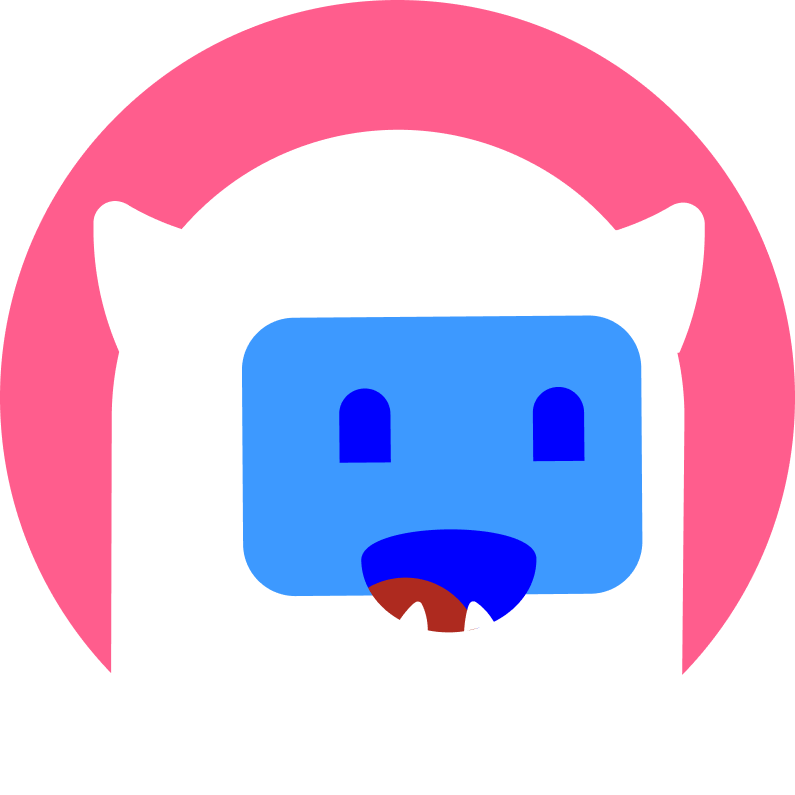 Want to start monetising with Streamion?
It's very simple: sign up, choose the brands you want to collaborate with and start earning money.
Get involved
You may think that it is not worth broadcasting to a small audience, however, every person counts. So you must give your all in each of your transmissions. Being negative will get you nowhere, on the contrary, being positive and trusting in yourself will take you far.
Do not engage in inappropriate behavior
Many streamers when they are starting out, tend to perform behaviors and express various ideals just to increase their recognition. Some of the behaviors are showing breasts, aggression, saying vulgarities and offensive words towards other streamers.
It is important that you consider the risk that this brings with it, because your channel may be blocked, in addition to generating negative opinions.
Connect to the Twitch chat
Learning how to manage the chat and interact with your community is a tool that will help you connect with your audience, and it will also allow you to know what reviews users leave.
Greeting your audience and asking them who they are is a super positive behavior, because it shows your interest towards your followers, making them feel special. That's why it's so important to answer questions and not ignore anyone, because we assure you that the possibility of being ignored is very high.
Watch the work of other streamers
Follow the work of other streamers and see how they do it, nothing will teach you better than other people who are inside the Twitch world. Watch how their interaction with viewers flows and how they deal with intruders. On the other hand, watching the work of others will fill you with knowledge to deal with the problems you have.
Be passionate about what you do
One of the best tips you can implement is to work with passion! If everything you do, you do it with love and dedication, we assure you that you will go far. This is the secret ingredient for success on Twitch. Besides, your passion will be contagious and will attract a loyal and passionate audience. Don't give up!
Show confidence
Watch the streams of the streamers you admire the most, you will notice that they look confident and serene. That's how you should look too, but don't worry, because the more time you spend streaming, the more confidence you will gain. Here are the most famous streamers in the world
Advertise your transmissions
Use to your advantage the social networks you use the most, whether it's Facebook, Instagram or Twitter. Advertise your broadcasts on all your social networks so your audience doesn't miss a thing.
Use SEO title and descriptions
It is common to find new videos through search engines like Yahoo or Google, and the same can happen with live broadcasts. If you want users to see your content at the top of search results, you need to incorporate keywords in titles and descriptions. Here are some tips to go further with this:
Use relevant keywords: Be sure to include relevant key terms in your titles and descriptions. For example, if you are broadcasting a particular game, be sure to include the name of the game in the title and description.
Make your titles concise and engaging: Try to keep your titles short and to the point, but make sure they are engaging and catch the viewers' attention.
Use common search phrases: Try to use common search phrases in your titles and descriptions to make them easier to find in search engines.
Use proper structure: Make sure you use proper structure in your titles and descriptions. For example, try to place your key terms at the beginning and use punctuation marks properly.
Reuse your content
You've probably already realized the hard work that goes into making a quality video, so why not use it again and make the most of it? You can use recorded streams to create teasers and social snippets, as well as create interesting previews to post on your social networks.
Be consistent
If you really want your broadcast channel to be a success, you should consider being consistent with your work and broadcasting content on a regular basis.
Establish a regular schedule: Try to establish a regular schedule for your streams. You can stream every day at the same time or have a fixed weekly schedule.
Communicate your schedule to your audience: Make sure you communicate your broadcast schedule to your audience clearly. You can do this through your social networks or on your Twitch profile.
Be consistent: Try to be consistent not only with your broadcast schedule, but also with the content you offer. If you have a loyal audience that enjoys a specific type of content, try to offer that content on a regular basis.
Be flexible: While it's important to be consistent, it's also important to be flexible and adapt to changes. If you need to take a break or change your broadcast schedule temporarily, be sure to communicate that to your audience.
Organize your schedule and commit to your work – your success on Twitch depends on you!
Conclusión
Are you ready to get started? Now that you know what aspects to work on to stream on the Twitch platform, you should not forget how extremely important it is to be yourself, engage with your audience and content creation. Don't give up!
You will go far if you celebrate your small achievements, trust you!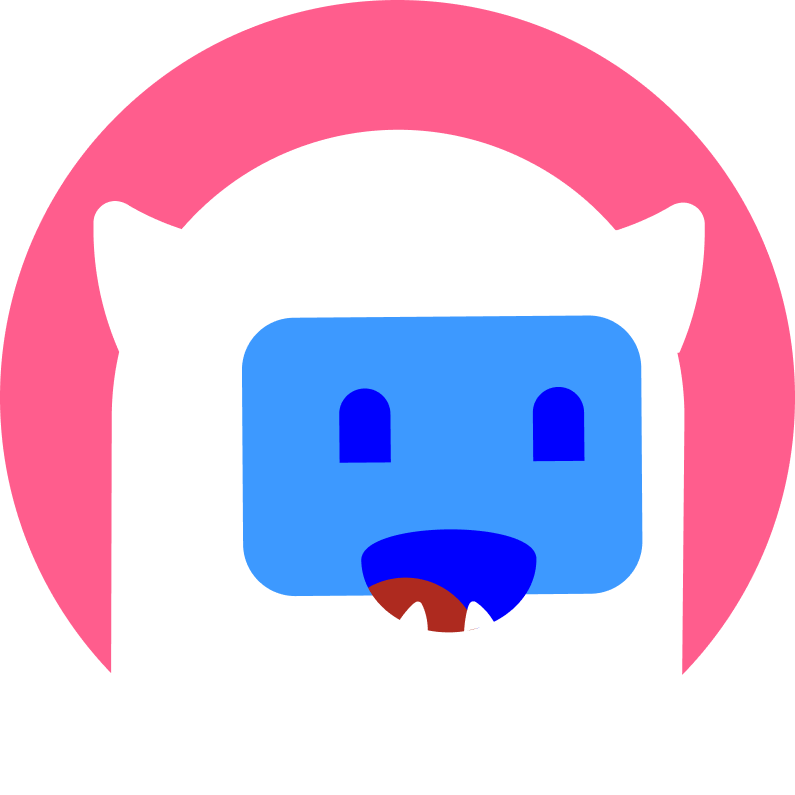 Want to start monetising with Streamion?
It's very simple: sign up, choose the brands you want to collaborate with and start earning money.